Hosting
Our servers ar optimized for hosting PEEL SHOPPING online shops!
Because we have developed competitive hosting solutions for our customers in terms of safety and reliability  we are now able to offer you high-quality monitoring system, astreinte and 24/24h and 7/7 day support.

We host your ecommerce store on one of our dedicated servers for 39.99€ excl VAT / month.
You have an online store and want to benefit from tailored ecommerce hosting services ? Contact us at +33 (0) 1 75 43 67 97 or via our  contact form to discuss and define the offer that suits your needs.

Hosting PEEL SHOPPING shops of a normal size requires a 39.99 EUR ecxl VAT / month hosting solution  for 12 months.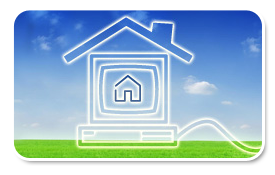 Online shops with a large product database and / or very high traffic will be hosted on a dedicated server. The price of our offer is upon request,  so please contact us to get more informations and details.
- Disk space: 2 GB
- SSL Key: YES
- MYSQL Database: 1
- Email POP account: 25
- Email Forwarding: unlimited
- Domain: Unlimited
- Monthly traffic: 50 GB / month (average recorded: 5 GB Transfer / month)
- A domain name:. Fr,. Com,. Net,. Biz,. Info,. Org or. Eu
- Processor: Xeon CPU Dual-core 2x8
- RAM: 24 GB
- Bandwidth: maximum speed 200Mb / s
- Hard Drives RAID 1 to 2 * 300 GB 15k rpm - 2 * 1TB SAS
- Platform: Centos 5.4
- Web server: Apache 2.0
- Database: Mysql 5.1
- PHP Version: 5.2
- Execution of the binaries available on demand (allows the execution of SIPS ATOS modules)
---