Create your website in responsive design !
+33 (0)1 75 43 67 97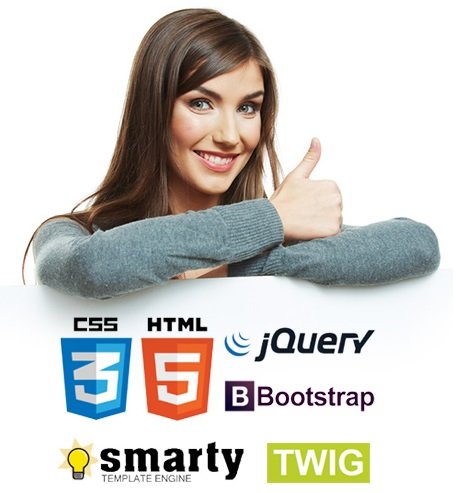 Your high-quality website
PEEL SHOPPING is a free ecommerce CMS in PHP / MySQL, that is to say a a modern and safety management tool that lets you manage your product catalog, the text on your website and everything else from a single, simple and efficient administrative interface.
Since 2004, PEEL brings innovation and reliability to the world of e-commerce by offering tailored solutions to create complete and simple online shops at suitable prices for everyone.
Open source technology for any website
As a free ecommerce solution under a GPL license, PEEL SHOPPING is primarily destinated for developers who master PHP / MySQL codes. Major, SMB, entrepreneurs, self-entrepreneurs: you are free to develop in open source any website you need for your customers.
Contact us at +33 (0)1 75 43 67 97 or by email via our contact form.
PEEL Premium for a complete and professional online store
For 199 EUR excl VAT only, you can enjoy our PEEL Premium module that encompasses a large range of major functionalities to add to your PEEL SHOPPING online store. This module is ideal for online store resellers and computer scientists who want to complete the PEEL SHOPPING version and to make their online store more efficient. If you are not a developer, we can install the module for you with the Pack Serenity.
PEEL Premium module will increase your sales by getting a set of features not found in the free version PEEL SHOPPING, such as exporting your content to the major shopping engines, publishing invoices and delivery notes in HTML and PDF, content management unlimited, export to the shopping engines, an export module to "Expeditor" and many other features that can make your job easier.
Contact us at +33 (0)1 75 43 67 97 or by email via our contact form.
The e-commerce easy and hassle-free
For only 699 EUR excl VAT, buy this Serenity pack and use the expertise and experience of the PEEL team who will entirely implement your ecommerce project from the free PEEL SHOPPING solution with its module PEEL Premium, and with the quality support that meets your expectations. Receive a professional service that meets your needs and will permit you to earn money promptly on the Internet.
Serene and
free from any technical consideration
regarding the creation of your online store, you can fully concentrate on what really matters: the development of marketing and sales strategy that will maximize your profits!
What is inide PEEL Pack Serenity?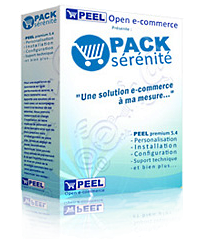 This pack meets all of the production line of an online store:
Installation of PEEL SHOPPING and PEEL Premium,
hosting on a server professional,
training in the use of back office.
This offer is suitable for small or large groups wishing to develop their own projects and start their own ecommerce business on the Internet.
Contact us at +33 (0)1 75 43 67 97 or by email via our contact form.