Blog about the online ecommerce solution PEEL
Web design magazine talks about PEEL :



"Maybe the solution that has convinced us the most.

Installing PEEL on your servers only takes a few minutes, the rest is amazingly simple. This solution offers an impressive list of tools and new options that allow you to offer your future customers a platform that really works. The very clear

programmation

of this script you will create a fully customized graphical user interface that will distance you from other CMS users !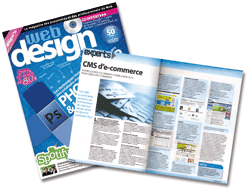 Use: Installation is simple, personalization can be optimal and the back office is more than complete.

Rates: Free, a professional version for 195 euros. "

Webdesign magazine
List of headings :